Dr. Landa's Mouthwash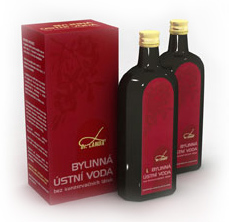 Safe your teaths against
periodontal disease and gingivitis
Periodontal disease mouthwash Dr.Landa is designed primarily  for treatment  of hard cases of gum inframmation and periodontal discase. Unique technology for the utilization of herbal substances and specific  method of mouthwash application differentiates this preparation from other dental products. Dr.Landa mouthwash is highly  effective for individuals with high risk of gum inflamation and periodontal disease.  
Effects
Effective against periodontal disease and gingivitis
Effective in stopping bleeding gums
Eliminates or reduces the looseness of teeth
Prevents further denuding of dental necks

Stops retreat of tooth bone bed
Prevents loss of teeth and implants
Removes the cause of odor from the mouth
Reduces periodontal grooves
More from our offer
The results
of practice


More Articles

Based on the CPITN index control results we can state that the significant effect of the mouthwash was manifested in 12 patients, i. e. 80 %. The remaining 3 patients showed only partial improvement according to the CPITN index. In these cases, the patients did not use the mouthwash regularly and in accordance with the instructions. Even with irregular or random use, a comparison of X-ray pictures of these patients shows noticeable improvements.

On average, the patients were using the mouthwash for 6.5 months, and each of them consumed ca. 2 packages.